Allison
Transmission Co., the world's largest manufacturer of fully automatic commercial heavy-duty commercial transmissions, today announced the acquisition of Walker Die Casting in Lewisburg, Tennessee, and C&R Tools in Muscle Shoals, Alabama. Engineering Company.
David S. Graziosi, President and CEO of Allison Transmission , said, "We are pleased to announce the acquisition of Walker Die Casting and C&R Tools and Engineering. Walker products are the quality of the Allison Road Transmission in manufacturing. The key part, we will inherit the classics that Robert Walker founded in 1958 and develop its business."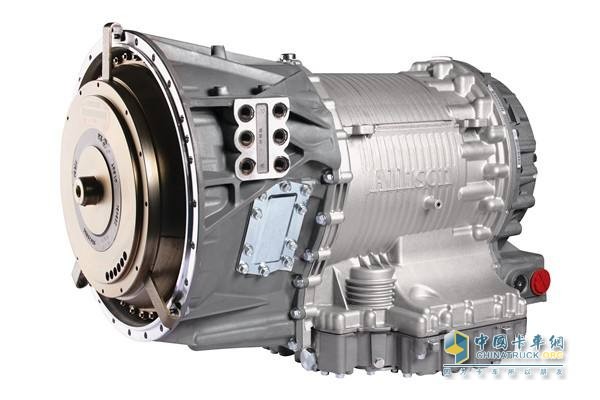 Allison Transmission
Walker produces aluminum castings and has been an Allison supplier for over 20 years, providing the necessary castings for Allison's core road transmission products. The Walker family had sought business buyers, which made it possible for Allison to acquire its corporate assets. Allison promises to continue the fine traditions of this 60-year-old company. C&R Tools and Engineering is a leading supplier of metalworking tools to Walker and other companies.
Walker Die Casting and C&R Tools and Engineering will continue to operate at their respective sites as an Allison Transmission Plant. As the second largest employer in Lewisburg, Walker Die Casting has hundreds of employees.
"Although giving up on the established family business is a bit reluctant, it is worth noting that the company's business will grow rapidly in the hands of Allison gearboxes," said John Walker, president of Walker Die Casting and founder of the company.
Allison's purchase of Walker Die Casting and C&R Tools and Engineering's assets paid approximately $103 million in cash and it is expected that the acquisition will not have a significant impact on the current fiscal year's earnings.
Reading volume: Source: Allison Transmission Author: Le Feng
1.High Quality ISO Tool Holders, high speed and high precision machining .High Precision ISO shank Tool Holder ,balanced G6.3 or G2.5 For choose.
2.ISO Tool Holders for mechanical spindle and cutting tool and other accessory tool connection. Is a simple, popular spindle shank connection standard, mainly ISO30 ISO40 ISO50... Etc.. Mold industry, and high-speed engraving machine, used more.
3.Material: 20CrMnTi Accuracy: 0.005mm
Taper tolearance: AT3
Hardness: 58-60HRC

ISO Tool Holders
Iso Tool Holder,Iso 40 Tool Holder,Iso 50 Taper Tool Holder,Iso 20 Taper Tool Holders
Shandong Chongde Precision Machinery Co.,LTD , https://www.springcollet.com