At noon on July 26th, in front of the Fast Sales Company located in the western suburbs of Xi'an City, a dark red "Jin" prefix license plate truck was awaiting departure. The car is equipped with a transmission manufactured by Fast.
Not only that, but within this heavy truck as a means of transport, there is also a fascia transmission. Li Dakai, chairman of the company, introduced that Fast's transmission products accounted for more than 80% of the domestic heavy-duty vehicles with a market share of over 8 tons. It has become the largest domestic manufacturer of heavy-duty vehicle transmissions.
4 trillion beneficiaries
In the domestic heavy-duty truck manufacturing industry, FAW, Dongfeng, China National Heavy Duty Truck (000951, shares it), Beiqi Foton and other more than 10 well-known manufacturers compete fiercely, the director of the exhibition. However, most of the transmissions used by these well-known brand automobiles come from the same supplier, the Fast Group.
The predecessor of Shaanxi Fast Automobile Transmission Group Co., Ltd. is Shaanxi Automobile Gear General Factory. In 2005, it was transformed into a wholly state-owned limited liability company. It is the largest large-scale automobile transmission and automobile gear and cast and Forging Parts in China. Specialized production enterprises and export bases, it owns more than 10 controlling and joint stock companies with total assets of 6 billion yuan.
In the first half of this year, Fast Group achieved a total sales revenue (excluding tax) of 3.238 billion yuan, accumulatively producing and selling 235,316 heavy-duty transmissions. Li Dakai said that the 12-speed, 16-block dual-shaft transmission series of new products in the market demand for rapid growth in sales, monthly sales have exceeded the million mark.
Fastw Group Party Secretary Choi Weike told reporters that the market's demand for transmission products has seasonal characteristics, generally every January - February, July - September is a low tide. However, judging from this year's situation, after the January low ebb, it began to recover in February. In recent months, it has produced more than 40,000 units and maintained a high level of operation.
On July 22, the reporter saw in the Fast high-tech factory that the workers were busy in an intense and orderly manner. In July, it was the traditional off-season. It was not a poor season. The company's target for 2009 is to achieve a sales revenue of 7 billion yuan, to produce 500,000 transmissions, and to generate foreign exchange of 30 million US dollars.
If this goal is achieved, Fast Group's sales revenue this year will achieve a growth rate of 13%. In the aftermath of the financial crisis, in 2009, the Group's confidence came from the high growth momentum it has maintained in the past decade and the implementation of the 4 trillion stimulus policy.
In the past 10 years, the Fast Group has enjoyed rapid growth year after year. The annual sales revenue and industrial output value have grown from more than RMB 100 million to more than RMB 6.5 billion, and the output and sales of transmissions have increased from more than 5,000 units to more than 460,000 units. More than 2 million U.S. dollars have grown to more than 50 million U.S. dollars. Compared with 1999 before the corporate restructuring, total industrial output value has increased by 47 times, sales revenue has increased by 49 times, and heavy-duty transmissions have grown by 68 times.
According to the data in 2009, the driving force for growth is a large part of the state's policy of investing 4 trillion yuan in driving domestic demand: in January this year, the output of the Fast Transmission was 10,000 units, and in February it was increased to 30,000 units. It has reached 60,000 units, a large part of which are transmissions used in construction vehicles.
Involved in the field of medium and light vehicles
After several years of development, in the domestic market, Fast Group's market share of over 8 tons of heavy-duty vehicles exceeds 80%, and the market has more than 1.5 million units. Its heavy-duty vehicle transmission production and sales have ranked first in the world for three consecutive years.
To achieve new development, it is obviously not enough to stick to a single product of a truck transmission. Instead, it will be expanded to the entire "automotive transmission parts" product line, breaking through the heavy-duty field, and setting foot in the mid-light car and sedan fields.
The first breakthrough in the industrial chain is the technical bottleneck. Li Dakai introduced that Fast Group attaches great importance to product research and development and independent innovation. Currently, the national-level enterprise R&D center, the Fast Automotive Transmission Engineering Research Institute, has more than 40 laboratories with a total investment of 600 million yuan.
According to Cui Weike, in recent years, the Fast Group has invested more than 2 billion yuan in technical innovation and R&D funds. The key technologies and core technologies of some independent innovation products have reached the international advanced level.
Li Dakai said, "The Fast Group will strive to achieve the listing within three years in accordance with the requirements of the SASAC. There are two reasons for listing: First, to achieve equity diversification will help the company more cautious and healthy development; Second, to absorb funds, construction More plants, new projects, continue to grow."
When asked whether Fast has always achieved the intention of merging with other companies through the "snowball" approach, Li Dakai said: "Faster does not rule out the possibility of mergers and acquisitions at home and abroad, but it depends on the opportunity to be suitable. We develop good products for strategy, good factories."
Main Parameter:
(1)Lifetime:
Under certain loads, bearing in the number or number of hours before pitting, known as bearing life. The life of rolling bearings in revolutions (or speed of work under a certain number of hours) definition: bearing within this life, in any of its bearing ring or a rolling body occurred on the initial fatigue damage (peeling or defects). However, whether in the laboratory or in actual use, can be clearly seen, the appearance of the same bearing under the same working conditions, the actual life is not the same. In addition to several different definitions of bearings "life", one of the so-called "working life", it said the actual life of a bearing can be reached in before damage is composed of wear, damage is usually caused not by fatigue, but by abrasion, corrosion, damage and other reasons. In order to determine the seal bearing life standard, the bearing life and reliability Link. Because of differences in manufacturing precision, uniformity of material, even the same material, the same batch of bearings of the same size, under the same working conditions, the length of life is not the same. If the statistical life of 1 units, is the longest life expectancy of 4 units, the shortest 0.1-0.2 units, the longest and the shortest life is 20-40 times of.90% bearing does not produce the number of revolutions of pitting, or hour experience called rated life bearing.
(2)Dynamic load rating:
For the bearing capacity comparison of bearing anti pitting, provisions of the rated life of a bearing one million , the maximum load can withstand the basic dynamic load rating, C said. It is bearing on the dynamic load rating of C under the action of the bearing one million without the occurrence of pitting failure reliability for 90% C, the greater the carrying capacity is higher. The basic rated dynamic load bearing 1. refers to the pure radial load 2. thrust ball bearing is 3. pure axial load radial thrust bearing is to produce pure radial displacement and radial component.
Category:
(1)Sleeve bearing:
Plain bearings, both inside and outside the ring, there is no rolling body, usually made of wear-resistant materials, often used in low speed, light load and filling lubricating oil and maintenance difficult mechanical rotating parts.
(2) Spherical plain bearing
The sliding contact surface of the joint bearing is spherical, which is mainly suitable for swinging motion, tilting movement and rotary motion.
(3) Antifriction bearing
Rolling bearing according to different load direction which can withstand or nominal contact angle for radial bearing and thrust bearing. The radial contact bearing for the nominal contact angle of 0 radial bearings, angular contact radial bearing for the nominal contact angle greater than 0 to 45. The radial bearing axial contact bearing for the nominal contact angle for thrust bearing 90, angular contact thrust bearing for the nominal contact angle is greater than 45 but less than 90 of the thrust bearing.
(4) Deep groove ball bearing
Deep groove ball bearings are the most representative. Compared to other types of bearings with the same size, this kind of bearing friction coefficient is small, extreme high speed, simple structure, low manufacturing cost, high precision, without frequent maintenance, and large size range, form, bearing is a kind of the most widely used. It mainly bear radial load, also can withstand the axial load. When the only bear radial load, the contact angle is zero.
(5) Self-aligning ball bearing
Self-aligning ball bearing is two groove of the inner ring and outer ring raceways between spherical and spherical ball bearing assembly. Outer ring raceway curvature center and bearing center line, so it has the same self-aligning ball bearing self-aligning function. In the axial deflection shell, can be automatically adjusted that is not to increase the burden bearing. The axial load of spherical roller bearings can bear radial load and two directions. Self-aligning ball bearing radial load capacity, suitable for heavy load, load impact. Inner diameter is tapered bore bearings can be installed directly. Or use the sleeve, remove the tube installed in the cylinder axis cage. Stamping steel cage, polyamide forming. Self-aligning ball bearing is designed to withstand heavy load and impact load, precision instruments, low noise motor, automobile, motorcycle, metallurgy, rolling mill, mine, petroleum, paper, cement, sugar etc. Industry and general machinery, etc.
(6) Linear bearing
Linear bearing is divided into linear bearing and linear bearing metal plastic. Metal linear bearing is a kind of linear motion system with low cost of production, for unlimited travel and with the use of cylindrical shaft. Because the ball bearing in point contact with the shaft, so the load is small. The ball rotation to low friction resistance, smooth movement so as to obtain high precision.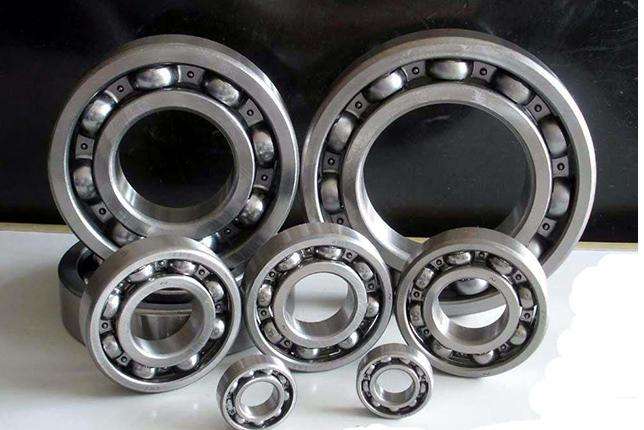 Bearing Parts,Spherical Bearing,Industrial Bearing,Stainless Steel Bearing Parts
VESTA Motoring Ltd , http://www.vesta-industry.com