June 8, 2015, on the occasion of the 40th anniversary celebration of Cummins China, Dongfeng Special Commercial Vehicle Co., Ltd. (hereinafter referred to as: Dongfeng Special Trade) and Dongfeng Cummins Engine Co., Ltd. (hereinafter referred to as Dongfeng Cummins) signed a strategic plan in Beijing. Cooperation agreement. The two sides promised to carry out all-round cooperation in the aspects of joint product planning, system matching, marketing promotion and brand management of the entire vehicle and engine to achieve resource sharing and win-win development. General Manager of Dongfeng Motor Co., Ltd., Yang Qing, Chairman of Dongfeng Cummins, Luo Yuanhong, General Manager of Dongfeng Special Commercial Vehicle Co., Ltd., Vice President of Cummins Corporation, Cao Side, Chairman and CEO of Cummins (China) Investment Co., Ltd., Vice President of Cummins Inc., Cummins China Chief Technology Officer Peng Lixin, Cummins Inc. Vice President, Dongfeng Cummins General Manager Wang Ning, Dongfeng Cummins Executive Deputy General Manager Huang Naixu and Deputy General Manager Lei Yunqing attended the signing ceremony.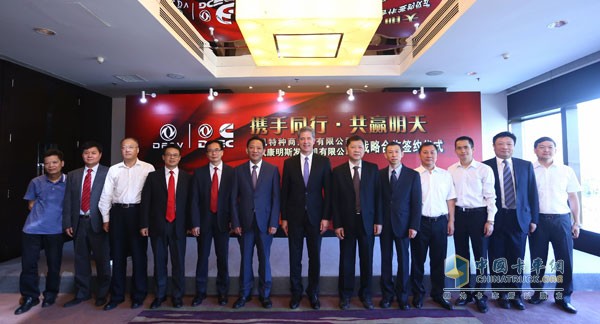 Dongfeng Special Trade Co., Ltd. and Dongfeng Cummins reached a strategic win-win development
As China's manufacturing industry continues to deepen its development, complementing and optimizing the allocation of resources in the industry is the key to the transformation and upgrading of the industry to the upper reaches of the value chain. The Dongfeng Special Trader and Dongfeng Cummins signed a strategic cooperation agreement, which not only marks the strongest joint venture between Cummins, the world's leading diesel engine natural gas engine manufacturer, and the domestic advanced commercial vehicle manufacturer, but also relies on the complementary strengths of both sides to reshape the company. Domestic commercial vehicle industry competition pattern.
It is reported that with the establishment of a comprehensive strategic partnership between the two parties, Dongfeng Special Traders and Dongfeng Cummins will achieve information sharing in their respective areas of advantage and achieve synergies in various aspects including product planning, vehicle development, and marketing. Dongfeng Special Trader will make full use of its advantages in vehicle R&D, manufacturing, marketing, service network, etc., and jointly create competitive market segments with Dongfeng Cummins. Dongfeng Cummins will use its leading technologies and experience in the R&D, manufacturing and application matching of automotive engines to provide the Dongfeng Special Traders with the best engine system technical support, complete vehicle matching and service guarantee.
For many years, Dongfeng Traders and Dongfeng Cummins have maintained a good business relationship. Dongfeng Shenyu Vehicle Co., Ltd., Dongfeng (Shiyan) Special Commercial Vehicle Co., Ltd., and Dongfeng SUV Co., Ltd. under the Dongfeng Special Trade Co., Ltd. have cooperated with Dongfeng Cummins for many years. The number and share of vehicles matching Dongfeng Cummins Engine are Year by year. Years of business cooperation and mutual trust have also laid a good foundation for this strategic cooperation at the company level. Cummins Vice President and Dongfeng Cummins General Manager Wang Ning said: "The formal signing of the strategic cooperation agreement between the two parties will be a "milestone" event in the development of Dongfeng Cummins and Dongfeng Cummins. In the future, we will further deepen our understanding and cooperation. Interaction, give full play to their respective advantages, and jointly create a new situation for future cooperation between the two sides."
Luo Fenghong, General Manager of Dongfeng Special Trade, pointed out: "Dongfeng Special Traders undertakes the important mission of developing a new Dongfeng commercial vehicle brand and building the third pole of Dongfeng Commercial Vehicle. The strategic cooperation with Dongfeng Cummins is our need to respond to changes in the industry environment, and it is also our realization. The needs of the medium-term business plan are also the needs of Dongfeng's coordinated development.Towards the future, the two sides will have comprehensive cooperation and multi-faceted cooperation including procurement, product planning, and R&D, and will surely win a strategic win-win between the vast world of China's auto industry. The fruitful results."
Faced with the fierce competition in the domestic auto industry and the ever-changing pattern, Dongfeng Motor Company seeks to achieve "great development" with its "great synergy" strategy. For Dongfeng, collaboration is not only unique advantages of Dongfeng compared to other companies in the industry, but also the core competitiveness that Dongfeng will strive to enhance. The strategic cooperation between Dongfeng Special Trade Co., Ltd. and Dongfeng Cummins is the specific strategic deployment of Dongfeng-Dalian Synergy and the full and effective use of resources within the Dongfeng System.
The "big commercial vehicle" strategic concept is the guiding principle for Dongfeng Commercial Vehicles to build the leading commercial vehicle business unit in China. In October 2014, Dongfeng Commercial Vehicles was one of the important components of the "big commercial vehicle" strategy. The company has integrated its special vehicles and special vehicle resources and established Dongfeng Special Commercial Vehicle Co., Ltd. The new company consists of 13 subsidiaries and specialized factories. Its main business covers the production and sales of a full range of heavy, medium, light and micro trucks, special vehicles, special vehicles, passenger cars and cabs, as well as automotive parts and components. We will focus on building the second brand of Dongfeng Commercial Vehicles and building the third largest Dongfeng Commercial Vehicle business outside Dongfeng Commercial Vehicle Co., Ltd. and Dongfeng Motor Co., Ltd.
As an important joint venture company of Cummins in China, Dongfeng Cummins inherited Cummins's leading technology and excellent production technology and has been dedicated to providing tailor-made superior power solutions for the Chinese market. The signing ceremony of this strategic cooperation agreement also had special significance before Cummings' 40th anniversary celebration in China. Cao Side, chairman and chief executive officer of Cummins China Investment Co., Ltd. also congratulated the signing of the agreement: "Dongfeng and Cummins have had friendly cooperation in the commercial vehicle diesel engine field for nearly 30 years. The signing of this strategic cooperation agreement is Dongfeng and Cummins. The new efforts to optimize and integrate resources within the family are of great significance. In the future, both parties must not only continue to deepen cooperation, but also think more innovatively, and achieve more win-win development to cope with the market challenges of the new normal."
Buy truck parts, on the Taobao stalls, multiple discounts waiting for you to take!
Http://NewDrain.html
Iron Castings -- Cast Iron Automotive Parts
Main products include connecting rod, steering knuckle, brake block, brake drum, brake disc, gearbox parts, chassis structure parts, pressure plate and so on.
Material allowed: common grey iron and ductile iron, high customized chemical Cast Iron (SiMo ductile iron, high chrome casting iron)
The most common used grey iron is HT200 and HT250, ductile iron is QT400 and QT500.
Equipped with advanced manufacturing equipments including 6 automatic molding lines, 22 sets electric furnaces, 120 sets machining equipments, and advanced inspection equipments and so on.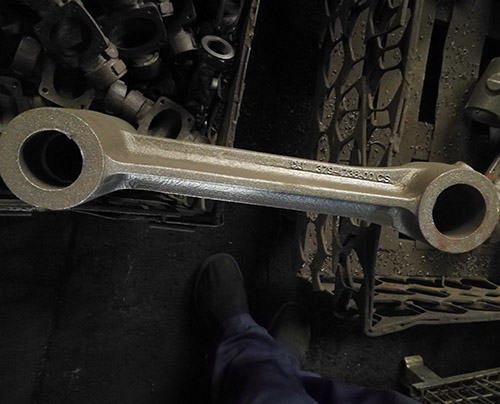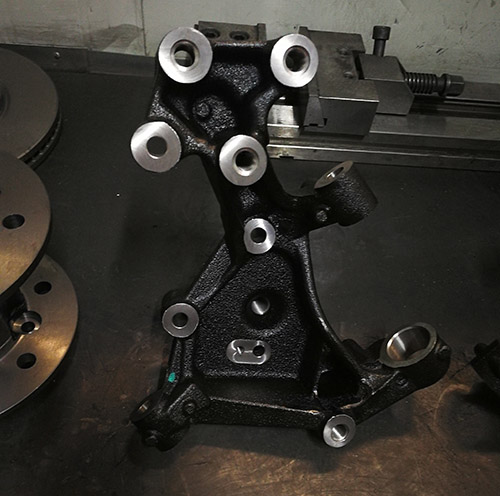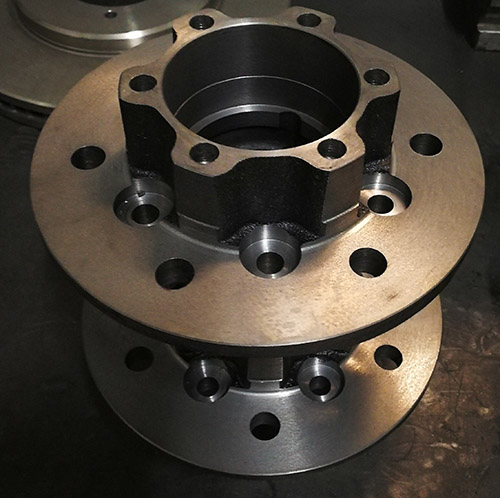 Cast Iron Automotive Parts
Cast Iron Automotive Parts,Auto Parts,Engine Parts,Ductile Iron Casting Parts
Dandong Hengrui Machinery Co., Ltd. , http://www.hrcastings.com