In 2017, the sales volume of diesel engines of FAW Jiefang
Engine
Co., Ltd. increased by 5.61% year-on-year, achieving a sustained growth at a high base, operating profit increased by 63% year-on-year, and the year-round targets were achieved with quality and efficiency.
Where does this emboldenment come from?
Recently, in an exclusive interview with Party Secretary and General Manager Qian Hengrong of the FAW Liberation Engine Division, we found the answer.
Secretary of the Party Committee and General Manager of FAW Jiefang Engine Co., Ltd. Qian Hengrong receives an exclusive interview
Do not introduce joint ventures, import domestically defeated imports
Qian Hengrong confessed that there are two difficulties in the branding of Xichai products. The first difficulty is that the engine is an intermediate product and does not directly touch consumers. The second problem is the nature of the company, a non-independent engine company. However, it is difficult to do it again. Only when the brand is well-established will it be possible to boost the sales peak for emancipation and further sales in the fierce competition in the future.
The capabilities of the Xichai engine are obvious to all. It took the lead in the industry to set a record of 2 million kilometers without major repairs. It took the lead in realizing 100,000 kilometers long oil change, and took the lead in implementing the "36-month unlimited-mile long three-package policy" and won the 15th session. National Quality Award...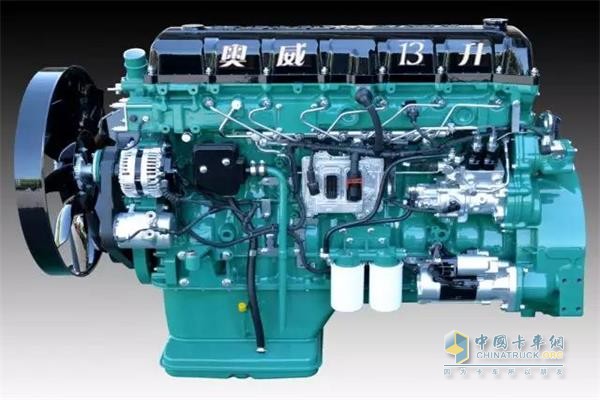 Xichai engine
"Xichai brand does not consider joint ventures and cooperation, independent products do not consider the introduction of technology." This is Xixi Diesel's persistent commitment. After 20 years of hard work, Xichai has been able to break through difficulties and has the ability to fully develop. But it is also the case that Xichai's joint venture is not introduced, and it has encountered some doubting voices. Some logistics companies that originally purchased imported brand trucks are hesitant to replace Volvo with the liberation of domestic engines. Many domestic heavy trucks are the engines of cooperation with multinational companies, or do they have to choose imported pedigrees?
"This is the biggest problem we face. In fact, we are not bad. This is a brand problem. Consumers need to have a process to change their concepts - imports are not necessarily better than domestic ones." Qian Hengrong said.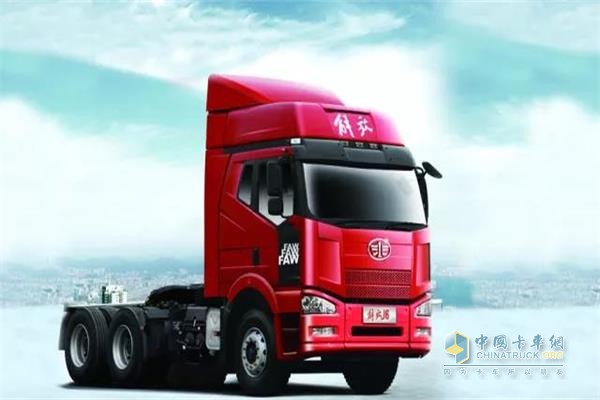 Liberation truck equipped with a Xicca engine
Qian Hengrong breathed a sigh of relief. He wanted to build high-end products and compare it with world-class brands. He wanted to compete with imported pedigree engines without introducing joint venture products. He uses three indicators to achieve this goal: First, performance indicators such as boosting power and increasing torque must reach high-end levels. The second is product quality. The breakdown number of 1,000 vehicles in 12 months must be ranked in the top three. Third, whether there is "black technology" and the unique value created for customers. "One of our insistences is on fuel economy. I will save more fuel than you if any of your imported brands take over. For example, the engine brake, the power of the brakes leads. In China, the terrain is complex, and the long-stage downhill engine has a large braking power, so drivers do not need to spray water and even do not need to install the retarder. This is to bring practical value to users!"
"Xican engine must be used in two years to make it level with Volvo engine and five years to surpass Volvo." Dare to say this is because ten years ago, Xichai started to benchmark Volvo and chose 30 key zeros on the engine. Parts compare performance indicators. The data at the time was that the index of a component was more than Volvo, and 12 were about the same, and the remaining gap was large. Through the improvement of quality over the past few years, there have been more than one-half of parts and components indicators exceeded Volvo, leaving only a few gaps. "The quality of Volvo engines is recognized globally, so we closely follow and bite the benchmark. We are confident that for another two years, parts related to engine quality, I can do no worse than Volvo. Then we pass. Three years of hard work, surpass it." Qian Hengrong will be bound to reach.
More than 90 million investment to deepen intelligent manufacturing
The intelligent manufacturing planning route of the Engine Division is divided into three stages. The first stage is from 2011 to 2015, and the construction of a heavy-duty vehicle engine production base will be completed, basically achieving an automated, digital, and networked production model. The second phase is from 2016 to 2020, under the existing conditions of intelligent upgrades, build smart factories. The third stage is to promote the construction of smart manufacturing to the design and sales of the business department, and to realize intelligent manufacturing throughout the life cycle.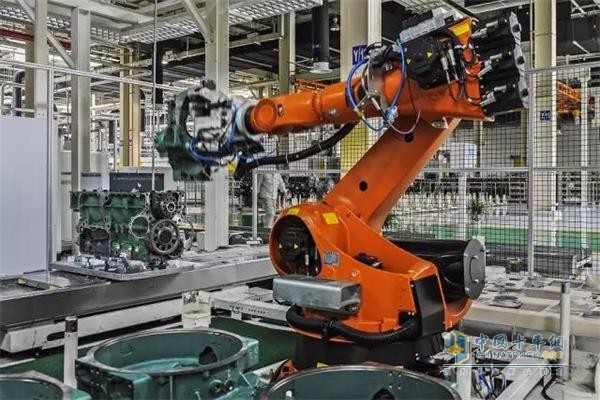 Heavy-duty vehicle engine production base
At present, the second phase of the intelligent manufacturing program of the engine division has been approved, and it is estimated that 90 million yuan will be invested. As early as ten years ago, Xichai was already engaged in the intelligent transformation of production management. Qian Hengrong is highly praised for lean production, and also has a lot of experience. He is known as the "Lean Factory Manager". He believes that lean production from the source must first emphasize lean design. Through cooperation with professional companies in the United States, we have experienced many of the quintessence of lean design. A Japanese lean production expert visited the engine business department and said, "You have done a very good job and we do not need our guidance."
Qian Hengrong said that there may be some difficulties in smart logistics, because heavy engine components are relatively heavy. Therefore, it is necessary to innovate and design a smart driving vehicle in the production area and automatically walk according to the instructions given by the system, using laser navigation technology. "I demand that we not be able to integrate with existing technologies and be innovative."
Entering Europe and the United States, building an international brand
Qian Hengrong always had a dream to sell the Xicaba engine to Europe and the United States. He believes that it is now a national brand and a product of a developed country that competes in the Chinese market. But when will the war go to the European and American markets? Only if our automobile industry is really strong can this goal be achieved. He is willing to devote his life to it. s hard work.
His second dream is to extend the lifespan of traditional engines through innovation to cope with the impact of new energy sources. According to his layout, the Engine Division has focused on the research and development of the "three most" engines, the most fuel-efficient, most reliable, and the most environmentally friendly. He also proposed the concept of "super fuel." This super fuel burns more completely than diesel, and the combustion temperature can be controlled. Next we will try how the combustion process does not produce contaminants. Finally, we engage in a post-processing technology to absorb all pollutants and achieve zero pollution to the environment. It can even attract pollutants in the environment to achieve negative pollution. In this way, the vitality of our internal combustion engine will be constant.
Engine Division has focused on the R&D of the "three best" engines
After the engine division was integrated, it had 1,160 R&D personnel. They will be dedicated to the development of forward-looking technologies, products and manufacturing technologies. No one has counted the largest number of R&D personnel for domestic engine companies, but as a non-independent engine factory with thousands of R&D personnel, it is certainly ranked high. Qian Hengrong said, "Innovation is my instinct."
Readings:
Micromanufacturing Engineering and Technology presents applicable knowledge of technology, equipment and applications, and the core economic issues of micromanufacturing for anyone with a basic understanding of manufacturing, material, or product engineering. It explains micro-engineering issues (design, systems, materials, market and industrial development), technologies, facilities, organization, competitiveness, and innovation with an analysis of future potential. The machining, forming, and joining of miniature / micro-products are all covered in depth, covering: grinding/milling, laser applications, and photo chemical etching; embossing (hot & UV), injection molding and forming (bulk, sheet, hydro, laser); mechanical assembly, laser joining, soldering, and packaging.
Micromanufacturing has now been widely used in various high-tech industries, such as tiny nozzles on automatic equipment dispensers, lancets for medical equipment, high-precision small holes and high-precision small diameters, which have become the only way for the processing industry.
Carbide Nozzles,Small Carbide Nozzles,Custom Carbide Nozzles,Precision Carbide Nozzles
Dayue Precision Technology (Dongguan) Co., Ltd. , https://www.dayuechn.com