From April 16th to 18th, the 13th Erdos International Coal and Energy Industry Expo was held in Erdos. Shanhe Intelligent brought all its products such as hydraulic open-pit drilling rigs and hybrid excavators to its debut. At the same time, it held a customer exchange meeting with the theme of "Fighting together to win the future", which won the enthusiasm of the attendees and further improved them. The brand awareness and market influence in the local market.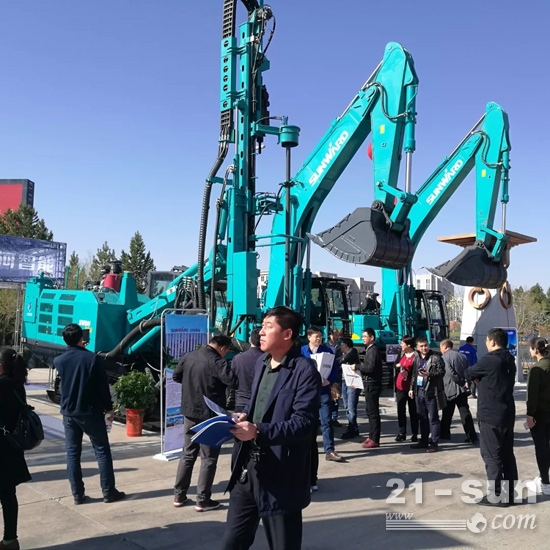 Shanhe Intelligence unveiled at Ordos International Coal and Energy Industry Expo

Ordos is one of the most important resource center cities in Inner Mongolia. The rich coal resources make it increasingly prominent in the regional development pattern of Inner Mongolia and even the whole country. The Inner Mongolia market represented by Ordos has always been an important market that Shanhe Intelligence attaches great importance to.
In recent years, in order to better develop the mining market including coal mines, the Sanhe Intelligent Equipment Group has established a mining equipment sales company focused on the development, production and systematic sales of energy-saving digging and rock drilling products. At the same time, the Group timely adjusted its sales strategy for major coal producing provinces such as Inner Mongolia, increased hardware and personnel investment, implemented in-nanny care services, and strived to better support customers in terms of products, services and accessories.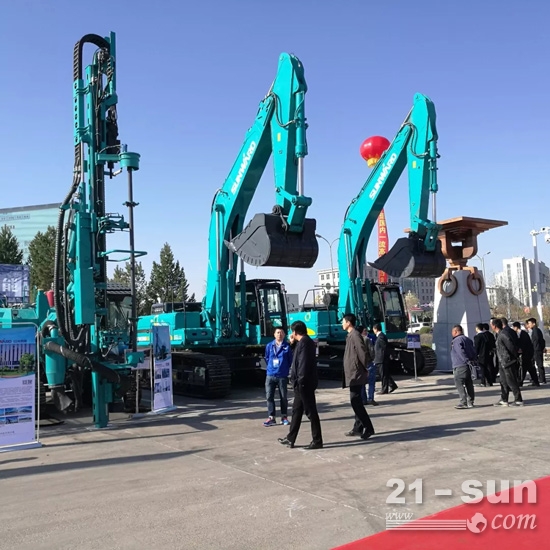 Shanhe Intelligence unveiled at Ordos International Coal and Energy Industry Expo

During the exhibition, the equipment displayed by Shanhe Intelligent was all mining-oriented equipment, including WDH89A full-hydraulic open-pit drilling rigs and SWE385ES, SWE500ES hydraulic hybrid excavators.
WDH89A full-hydraulic open-pit drilling rig is designed according to the operating conditions of small and medium-sized quarries and small open-pit mines. The drilling diameter ranges from Φ76 to Φ102mm, and the maximum hole depth is 20m. It can be used in quarries, civil engineering, road engineering, and open pit mines. And rock blasting drills for the construction of hydropower stations, etc., are mainly used for the drilling of hard and medium-hard rocks; the equipment has strong climbing ability, flexibility, and can perform drilling operations on complex terrains with low energy consumption and high drilling speeds.
SWE385ES and SWE500ES hydraulic hybrid excavators are hybrid systems based on new boom structures and hydraulic energy storage units on the platform of traditional medium and large excavators, focusing on the breakthrough of multi-hydraulic cylinder self-balanced boom interactive driving and potential energy. Recycling and recycling, slewing energy recovery based on flow self-matching, energy recovery and cooperative optimization control of work performance and other technologies improve the operating efficiency of the excavator while greatly reducing the fuel consumption of the entire vehicle, saving fuel consumption by 20,000 to 400,000 annually.
Targeted market development strategies, coupled with years of unremitting efforts, has made Shanhe intelligent products more and more popular among users in the Inner Mongolian market, and its market share has steadily increased. According to Long Jucai, general manager of Shanhe Intelligent Marketing Corporation, the market share of Shanhe intelligent hydraulic hybrid excavator in Inner Mongolia has reached more than 10%.
Related News: Shanhe Smart Excavator Mine
Prefab Apartments,Modular Apartments,Container Apartments,Container Apartment Building
Yangzhou Tonglee Reefer Container Co., Ltd. , https://www.cimctlc.com