Application Fields:
Printing
Application Machine:
Machining Center
Cooling Capacity:
7.9-118.8kw
Evaporator Style:
Pipe Coil Type/Shell and Tube Type
Refrigerant:
R22, R410A, R134A
Compressor Brand:
Danfoss, Hitachi, Daikin, Copeland
Chilled Water Flow:
23-340L/M
Condenser:
Ripple Aluminum Copper Tube and Fins Type
Running Noise:
72-75dB(a)
Transport Package:
Carton
Specification:
1500*1100*2200 mm
Water chiller use for heating and cooling
Features
 Air water chiller including water pump and water tank. Client can choose with or without water pump and water tank.Compressor: Hitachi, Daikin, Danfoss, Copeland, client can choose the compressor Water cooled  type: condenser and evaporator use Shell-and-tube. Air cooled type: Shell-and-tube condenser, finned type evaporator.
 
Besides the features of tank water-cooled machine set, air blast cooling chiller does not need extra cooling water tower and is easy to install and operate so that it is suitable for small production equipments.
Phase reversion protection, Phase lack protection, overload current protection ,discharge air temp. protection, low &high pressure protection.
Safety protecting And Indiction System
 
Power source phase deficient protection;

Circuit 

breaker;

Compressor  over load protecting 

and indicating lamp;

Pump reversal protecting and indicating lamp;

Pump over load protecting 

and indicating lamp;

Cooling water bad heat loose protecting 

and indicating lamp;

Ice water freeze protecting and indicating lamp;

Coolant 

lose protecting and indicating lamp;

Safety valve abnormal by coolant high presure;

Ice water by-pass circuit leakage;

The temperature deviation alarm and the indication;

Ice water outlet pressure gauge;

Coolant high pressure 

gauge;

Coolant low pressure gauge;

Break down alarm buzzer;Â 

 
Product Application
Injection Industry
Golden chiller can accurately control the temperature of mold which can improve the quality and production rate.
Electronic Component Industry
Golden chiller can stabilize the molecular structure of electronic component inside. This can improve the FTQ and product time.
Machinery Industry
Golden chiller can cool down the oil for the machine and stabilize the oil temperature and pressure. It'll extend the useful life of oil. And it can also improve mechanical lubrication efficiency.
Electroplating Industry
The temperature of electroplate can be controlled by our chiller. It can improve the density and smooth of electroplate and production efficiency.
Food & Drink Processing Industry
The temperature of processed food and drink will be too high to be packaged. Golden chiller can cool it down through food grade stainless steel heat exchanger.
Air conditioner system
Widely used in building air conditioning system, small and medium-sized office, workshop, restaurants, villas and other air conditioning environment
 
Specification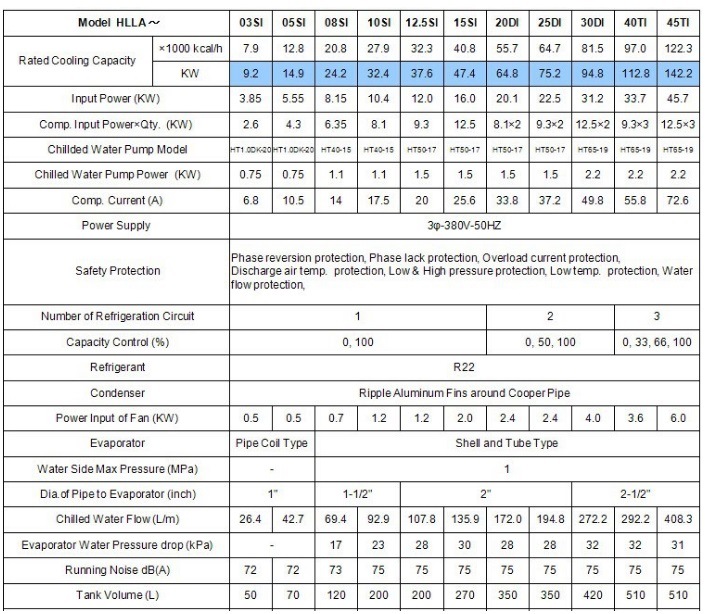 Two Types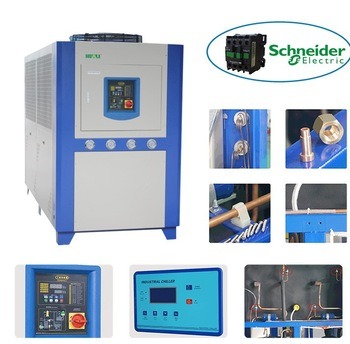 Inner structure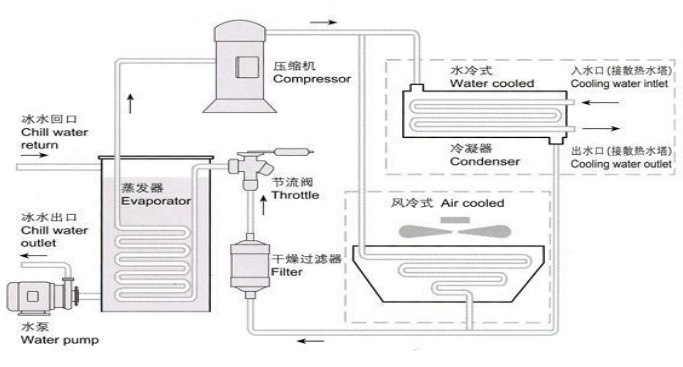 Our Customer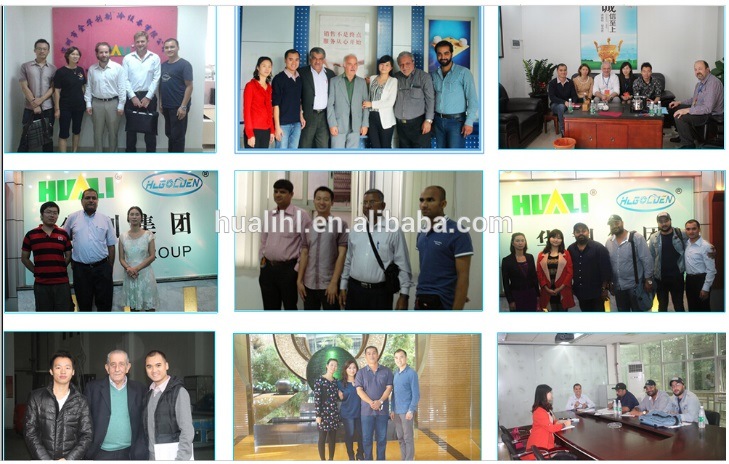 About our certification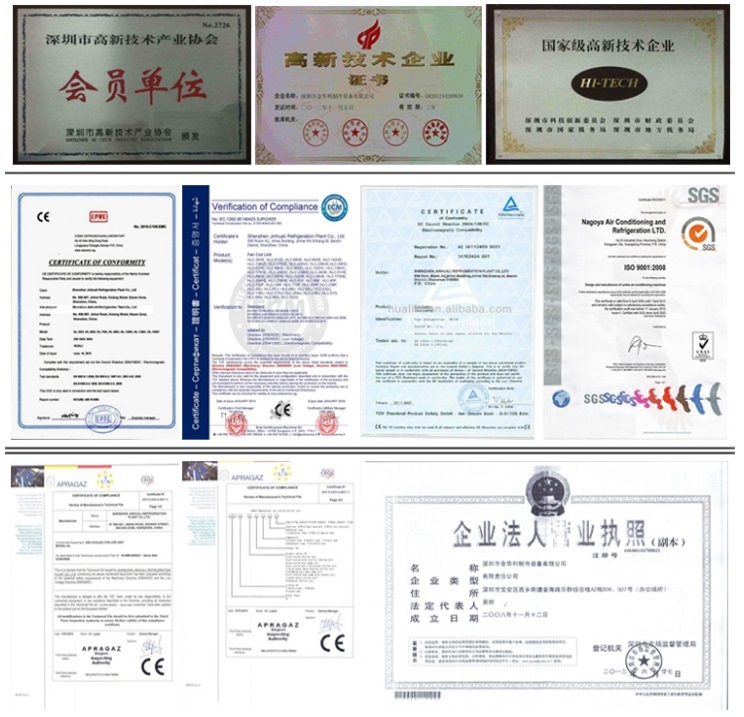 Company profile
Shenzhen Jinhuali Technology Co.,Ltd. is a modern large enterprise, which integrates technology, industry and trade. It is a professional enterprise that provides central A/C, refrigeration plant, eletromechanical device, electric equipment and electronics, as engineering design and installation service. HUALI takes an area of over 100,000m2Â  with an asset of more than 100 millions and empolyee of more than 500 persons, and its has 5 branch companies in the rest of China.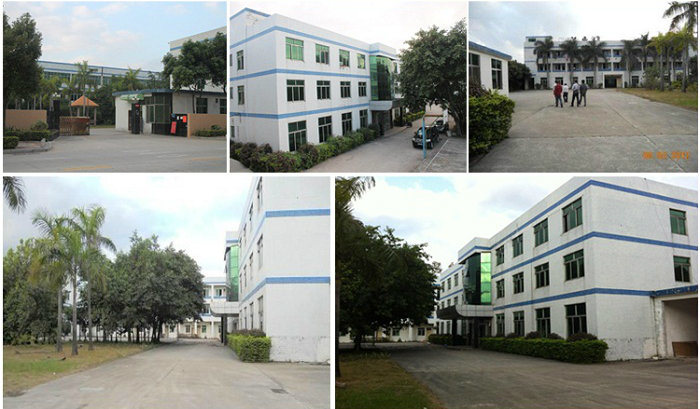 High Precision Machining is defined as a process of changing the dimensions or the performance of workpiece with machining facilities.
According to the temperature of the workpiece while in machining, high precision machining can be divided into cold working and hot working. Usually, machining under indoor temperature, and won't change cause chemical change or phisical phase change is named cold working. On the other hand, if under temperature, higher or lower than room temperature, which will lead to chemical changes or phase changes, it will be called as hot working.
For high precision machining, the machining tolerance can be up to 0.0001-0.001mm, the surface finish Ra can be 0.02-0.1um.
Machining precision is to describe the actual geometrical parameter of the part after machining, such as the size, the form, the position, comparing with the theoretical geometry parameter. The difference from these two parameters is the machining tolerance. The number of the difference show the machining accuracy, the bigger, the lower of the machining precision, the smaller, the higher machining precision.
High Precision Machining
High Precision Machining,Aluminum Alloy Diecasting,Precision Parts,Machining Parts
NINGBO ZHENHAI BOLANG METAL PRODUCT FACTORY , https://www.blcastings.com