[ China Instrument Network Instrument R&D ] On May 12, the FMYC valve remote transmission mechanism developed by Changzhou Nuokeli Nuclear Power Technology Co., Ltd. passed the results appraisal hosted by China National Nuclear Corporation.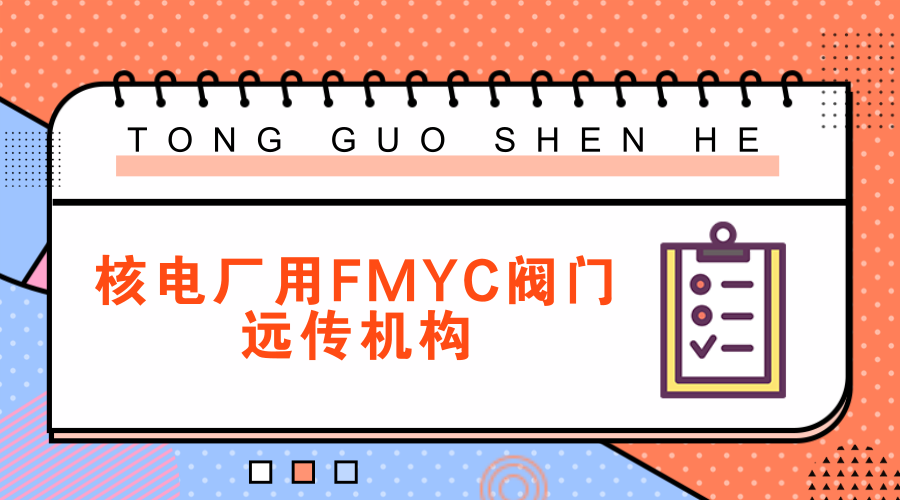 With the adjustment of the national energy industry policy, the country will vigorously develop nuclear power generation, and nuclear power construction has ushered in a historic opportunity for great development. In response to the country's call, Changzhou Nuokeli Technology Co., Ltd. should have been born. The company has two companies, Changzhou Radio Factory Co., Ltd. and Changzhou Pengli Machinery Factory. The company actively participated in the development and construction of nuclear power projects. The revitalization of China's nuclear power has given it a boost.

In the case of design basis accidents, ensuring the normal operation of the nuclear power plant system and the realization of its functions are the guarantees for the safety of nuclear power plants. The remote valve actuator acts as a mechanical transmission mechanism that transmits the valve drive torque to the valve body. By setting up remote valve actuators, the diversity of valve operation modes is enriched, and the reliability of opening and closing of valves is enhanced to ensure the realization of system functions. At the same time, through the implementing agencies, the radiation dose to the operators can be effectively reduced, providing space for valve operation and maintenance. The design and research of valve remote transmission actuators for nuclear power plants is of great significance to the safety and security of valves for nuclear power plants.

At present, although the host of nuclear power installations has basically completed local production, there are still some equipment and auxiliary engines controlled by foreign countries, especially as an essential auxiliary engine in nuclear power plants. Valve remote transmission institutions are basically monopolized by foreign countries. In China, although there are many valve remote transmission manufacturers, the domestic-made valve agencies that reach the nuclear level are rare.

In the face of difficult problems, the nuclear valve remote transmission products developed by Changzhou Nucleus Nuclear Power Technology Co., Ltd. have not only reached the leading domestic level, but also have reached the advanced level in the world.

The relevant person in charge of Changzhou Nucleus Nuclear Power Technology Co., Ltd. stated that the company will use this achievement appraisal as an opportunity to listen to the constructive opinions and suggestions of experts, and turn it into a real productivity that will become bigger and stronger, and at the same time, drive the development of the regional economy.

(Source: Administrative Committee of Jiangsu Changzhou Economic Development Zone, Industry and Technology Forum, Baidu)
Plunger Parts,High-Precision Plunger Parts,Machining Parts Plunger Parts,Custom Plunger Parts
Wuxi Sixleaf Machinery Co. LTD , https://www.sixleafmachine.com